Back to all posts
Posted on
Don't feel like shopping for school supplies? Order On-line!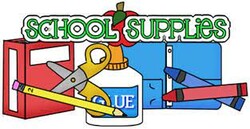 FOR ONLINE ORDERS:
• Go to https://www.write-on.ca/shop/
• Click on "PARENTS – Order Here"
• School Name: Jack Stuart School - CAMROSE
• Choose your grade and place your order.
• Complete your order by clicking 'PLACE ORDER'
• You will receive an automatic email confirmation to confirm your order has been received
•  VISA, MC, AMEX, Visa Debit and Interac Accepted On-line.